I still haven't had a chance to meet up with John, who wants to commission a Hummel Bonnet from me. He sent me a number of emails with photos and patterns and descriptors -- and passed a print version in a binder to me through a mutual friend about a week or so ago.

However, my DH has become interested in the project, and decided that to keep it moving on *my* end, he'd custom dye some of the wool we just had spun this season, so I could do a sample or test piece (which he'd then keep).



I cast on Saturday, September 2 en route to the Faire at New Boston. This is the project that was on my needles when I was walking around the fair. This picture is the following Saturday; I'm more than halfway done.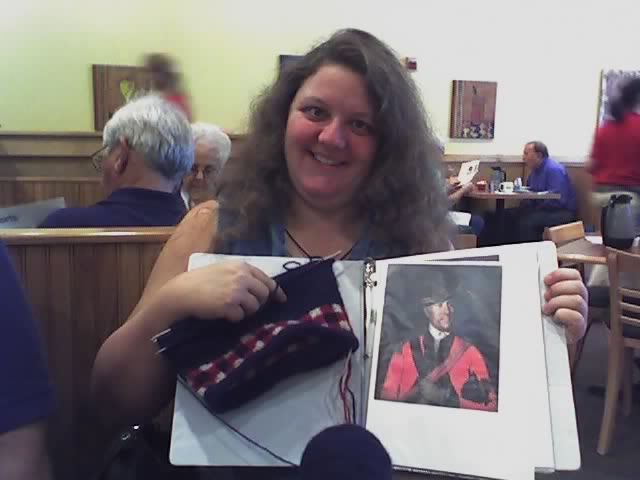 FO - all knit up and before we started the fulling process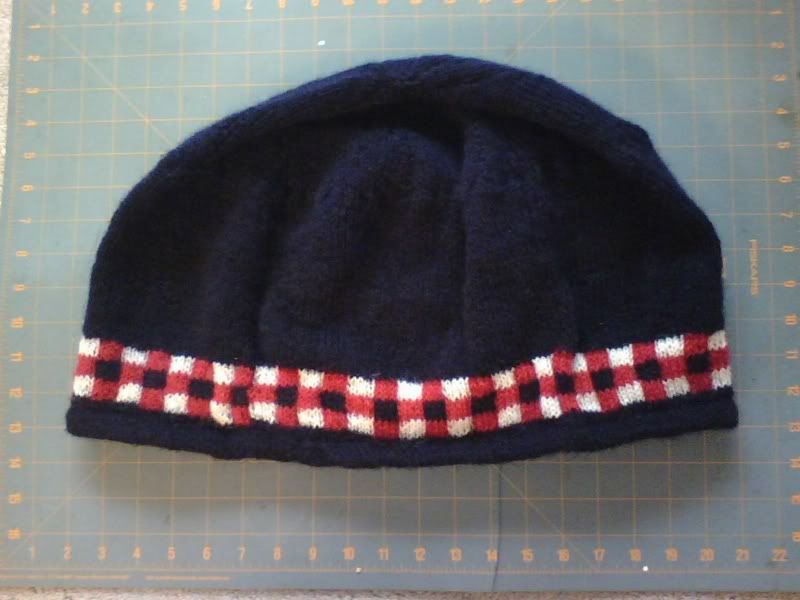 FO - the fulled bonnet. Eight wash cycles, three rinse-and-spin cycles.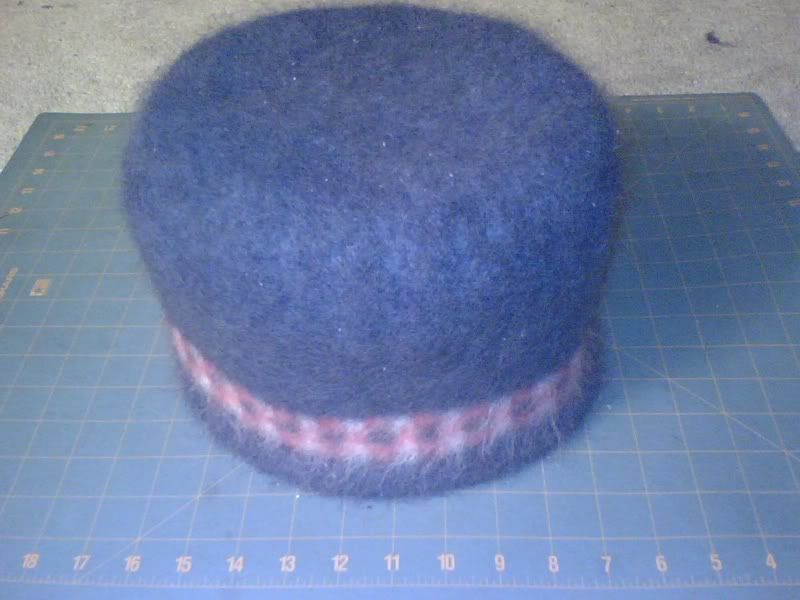 Notes about the process: The conversion to 5 spi for the knit process yeilded a hat that had approximately 200 stitches cast on. Despite the enormous amount of shrinkage, we're still 4" in circumference too big. One solution? Well, cast on less stitches.

Dicing is 4x4 blocks. Documentation indicates that 6x6 is also period, and I think it would overall look better with the wider diced band. Next bonnet will be on a 6x6, and cast on stitches will be reduced to a multiple of 12 instead of a multiple of 8 for patternwork.

Fading: Normal? Need a clearer, extant piece to be sure if we need to dye the wool darker, use a more color-fast dye, or what other ways we can offset the bleeding/fading that occurs in the fulling process.